Los Angeles County (excluding some northern parts of the county)
Compassionate Care in Los Angeles since 1993
Hospice marks a profound shift in goals for care and in goals for life. This change from treatment to supportive comfort care looks different for every every family. That's why our first step is understanding what's most important to you.
Our Medicare-certified support ensures you have the care you need, especially when facing urgent medical concerns. We work with you and your doctor to address pain and other symptoms. Support includes practical, emotional and spiritual support for everyone affected by a life-limiting illness.
Our commitment to independent accreditation
Trust and professionalism are essential in hospice care—for families and healthcare providers. Independent accreditation signifies a provider's adherence to the Medicare Conditions of Participation (CoPs) and best practices. Compassus is proudly accredited by Community Health Accreditation Partner (CHAP).
24/7 availability from licensed hospice professionals
Home medical equipment, medications and personal care supplies
Care coordinated with your doctor
Respite care (relief) for family caregivers
Physical therapy, dietary counseling and other therapy services
Home health aides to help with the tasks of daily living
Ongoing grief support
Care provided wherever you call home, whether it be a hospital, nursing home, assisted living or personal residence
Hospice is a Medicare benefit you have earned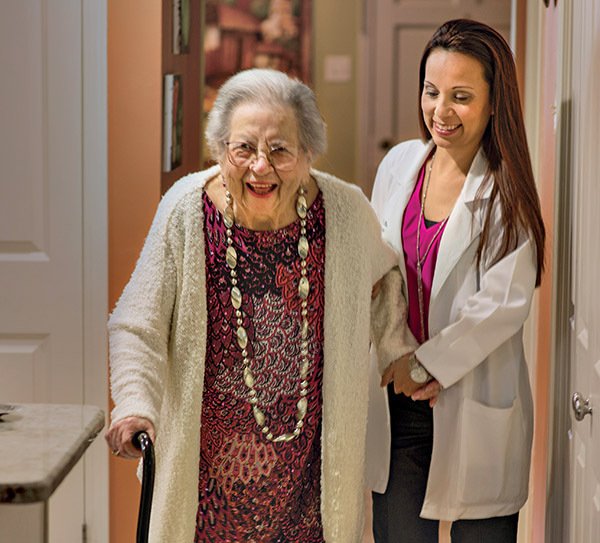 Hospice is a Medicare benefit you have earned
Did you know that hospice is fully covered by Medicare? That's right, you can rest assured that nursing services, medications, supplies and equipment are covered when there is a diagnosis requiring hospice care.
We also offer palliative care services through our Orange County location. Palliative care helps people with serious illness feel better; physically, emotionally and spiritually. It focuses improving quality of life at any stage of an illness.
Precision pain management is an example of care. People deal with pain differently. We listen to patients, family members and doctors to manage pain at the right level at the right time.
Care includes
Managing complex pain and other symptoms to your desired level
Medical support for shortness of breath
Help with fatigue and sleep problems
Managing constipation
Managing nausea or loss of appetite
Reducing anxiety and depression
Help navigating the medical system
Spiritual care