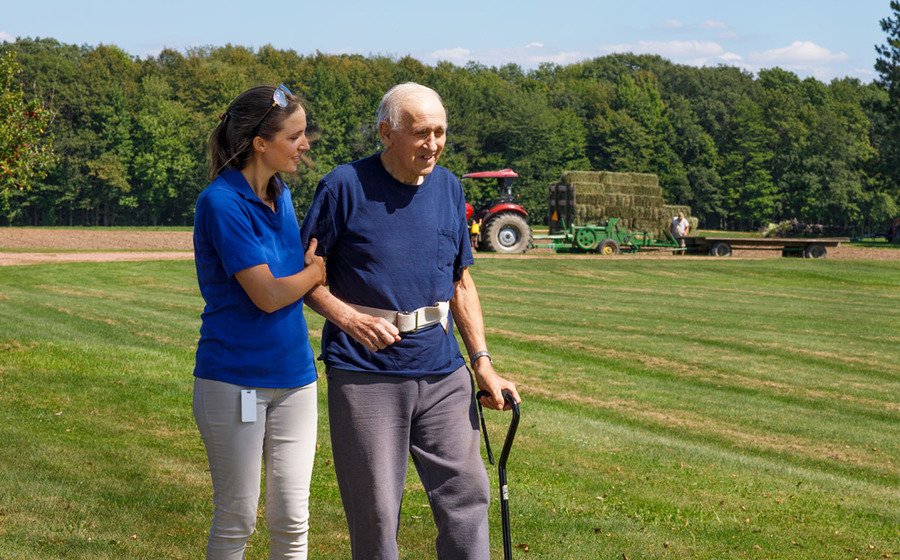 ASCENSION AT HOME TOGETHER WITH COMPASSUS
Home can be the best place to recover from surgery, injury or to manage a chronic condition. Under the direction of your doctor, our team of licensed nurses, aides and therapists help you recover and regain your independence.
Caring for older adults at home can be a balance of work, family and personal responsibilities. We fully support families while seniors stay safe and rehabilitate at home.
Opening your home to a caregiver requires trust. Our staff members complete a thorough onboarding process to ensure the highest standards in at-home health care.
MEDICARE-CERTIFIED HOME VISITS
Care from licensed nurses and therapist trained in home health
Post-operative care
Rehabilitation - physical therapy, occupational therapy, speech therapy
Managing chronic medical condition with the goal of preventing unwanted hospitalizations
Balance training to improve mobility and prevent falls
Medication assessments and education
Pain management
Comprehensive home safety evaluation
Home medical equipment evaluation
Skilled home health care is generally fully covered by Medicare, VA benefits or private insurance plans.