Attala, Claiborne, Copiah, Hinds, Holmes, Humphreys, Issaquena, Leake, Madison, Rankin, Scott, Sharkey, Simpson, Smith, Warren, and Yazoo
Our promise is to be a trusted caregiver so you and your family can focus on the time you have together. We earn that trust by listening. It's how we understand your needs, goals and values.
Effective hospice care relies on the experience, skill and compassion of our nurses, therapists, aides and others. We carefully select and train caregivers to adhere to the highest standards in at-home health. Call us to learn more about our Medicare-certified services.
24/7 access to care from licensed professionals
Home medical equipment, medication and personal care supplies
Care coordinated with your doctor
Symptoms managed to your goals
Physical, occupational, dietary and other therapy services
Hospice aides to help with the tasks of daily living
Respite care (relief) for family caregivers
Spiritual care and support
Ongoing grief support
Care is provided wherever you call home, whether it be in a nursing facility, independent living or your personal residence.
Hospice is a Medicare benefit you have earned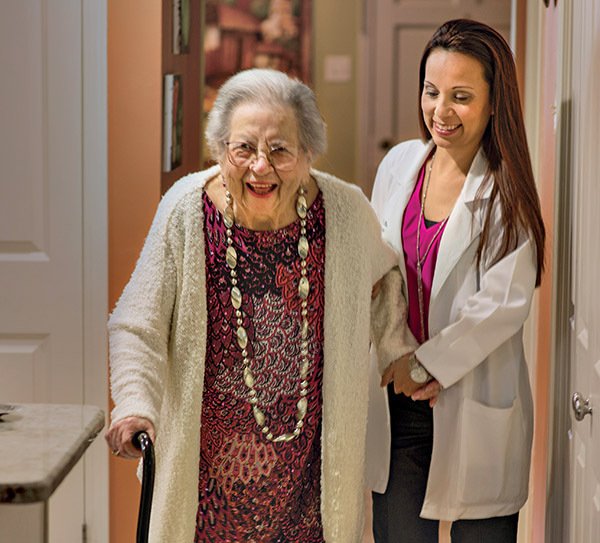 Hospice is a Medicare benefit you have earned
Did you know that hospice is fully covered by Medicare? That's right, you can rest assured that nursing services, medications, supplies and equipment are covered when there is a diagnosis requiring hospice care.