Adair, Cherokee, Haskell, Hughes, Latimer, Le Flore, MacIntosh, Muskogee, Okmulgee, Pittsburg, Sequoyah, Wagoner
Hospice is not about giving up, it's about choosing how you want to live moving forward. It enables you to maintain your dignity and quality of life, even when facing a life-limiting illness.
Our Medicare-approved support includes practical, emotional and spiritual care in the familiar surroundings of home. Call us to learn how hospice enables your family to share important moments together.
24/7 access to care
Home medical equipment, medication and personal care supplies
Care coordinated with your doctor
Managing pain and other symptoms to your goals
Respite care (relief) for family caregivers
Hospice aides to help with the tasks of daily living
We Honor Veterans program
Pre-bereavement and ongoing grief counseling
Care is provided wherever you call home, whether it be a hospital, nursing facility or your personal residence
Hospice is a Medicare benefit you have earned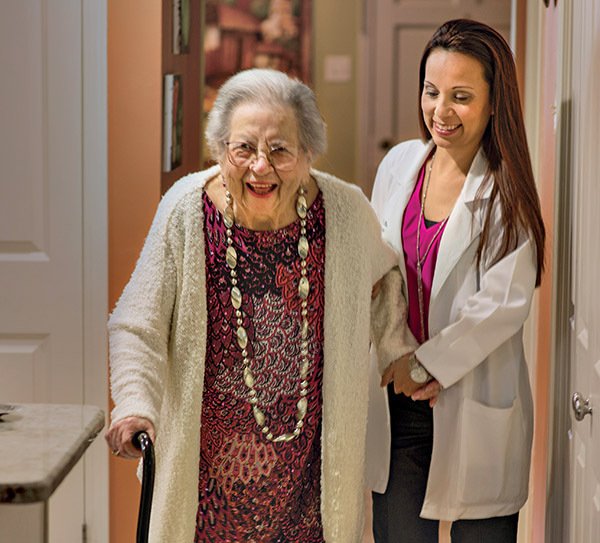 Hospice is a Medicare benefit you have earned
Did you know that hospice is fully covered by Medicare? That's right, you can rest assured that nursing services, medications, supplies and equipment are covered when there is a diagnosis requiring hospice care.
Palliative care across Northeast Oklahoma
Palliative care is an extra layer of support for patients and their families facing a serious illness. Support begins with clear conversations about your needs and goals. The palliative team helps you bridge any gaps in your physical, emotional or spiritual care.
Palliative care can begin at any stage of illness. It does not signal you are giving up hope for recovery. Talk to your doctor about a referral or call us with questions.