Cherokee, Creek, Muskogee, Okmulgee, Tulsa, Wagoner
Ascension at Home together with Compassus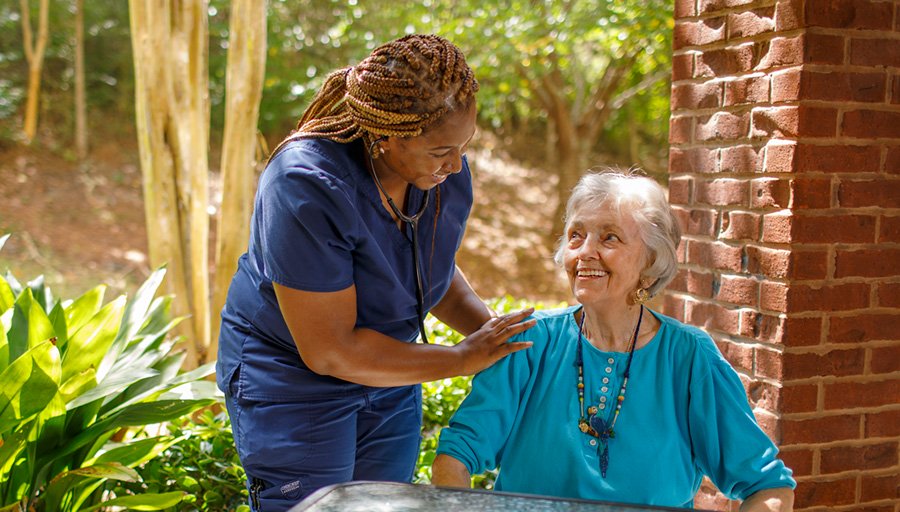 Ascension at Home together with Compassus
With professional support, home can be the best place to recover from surgery, illness or manage a chronic condition.
Our support begins with listening. It's how we deliver responsive care designed to meet your needs. We'll develop a care plan for a smooth transition back home and visits from licensed nurses and therapists to help you safely recover and regain you independence.
Medicare-Certified Home Health
Responsive care begins with understanding your needs and values. We work with you and your doctor to assist with recovery, managing chronic conditions, therapy services, wound care and more.
Opening your home to a caregiver requires trust. Our nurses, therapists, social workers and home health aides complete a thorough onboarding process to ensure professional care.
Benefits for you and your family Include
Nursing Services
Medical assessments
Symptom awareness and action planning
Patient and family education
Wound care
Pain management
Specialized care for many acute and chronic health conditions
Bathing and grooming
Ambulating and transferring
Oral hygiene
Feeding
Skin care
Therapy Services
Balance and reducing fall risks
Gait training
Strengthening exercises
Equipment needs evaluation
Speech Therapy
Medical Social Services
Short- and-long-term care planning
Counseling, crisis management and guidance with financial assistance
Hospice care in Tulsa: 918-203-6535
Comfort Care from Compassus with an emphasis on managing symptoms so you can focus on living life to the fullest.