Carbon, Lehigh, Monroe and Northampton
Comfort Care in the Lehigh Valley since 2004
Improving quality of life for patients and their families guides every step of our care. Our support begins with listening. When we understand your needs and values, you receive a meaningful level of care.
Call us for a no-obligation consultation. We're here to be a trusted source for patients, families and medical professionals. Our office provides Medicare-approved support in Allentown, Bethlehem and across the Lehigh Valley.
24/7 access to care
Home medical equipment, medication and personal care supplies
Care coordinated with your doctor
Physical, dietary and other therapy services
Respite care (relief) for family caregivers
Hospice aides to help with the tasks of daily living
Spiritual care and support
Grief counseling and support groups
Care provided wherever you call home, whether it be a hospital, nursing home, assisted living or your personal residence
Hospice is a Medicare benefit you have earned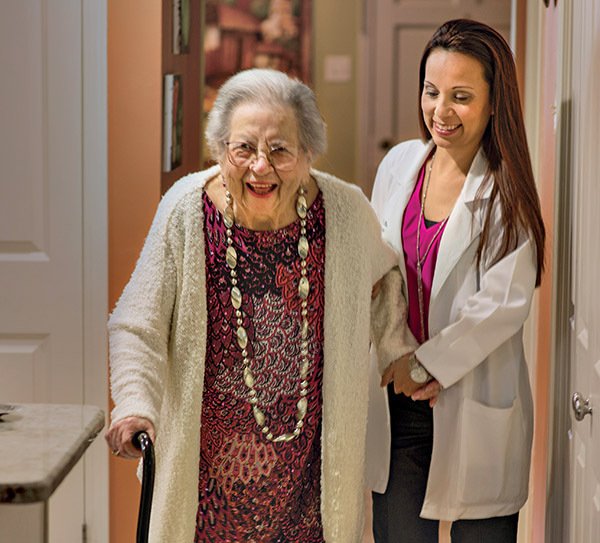 Hospice is a Medicare benefit you have earned
Hospice is a fully covered Medicare benefit.
Coverage includes nurses, other caregivers, medicines, supplies and equipment, with no out-of-pocket expenses for the hospice diagnosis.
Palliative care offers relief from the symptoms and stress a of serious illness. It does not signal that you are giving up hope for recovery or a cure.
People often tell us palliative care helps them clearly share how they are feeling— physically and emotionally. These discussions with the palliative team result in fewer unplanned hospital visits, diminished symptoms and better quality of life. Care includes:
Managing pain and complex symptoms
Help with fatigue and sleep problems
Medical support for shortness of breath
Managing nausea, constipation or loss of appetite
Reducing anxiety and depression
Spiritual care and medical social services
Support for families
Benefits includes goals of care conversations and advance care planning to provide a road map for future health care decisions.