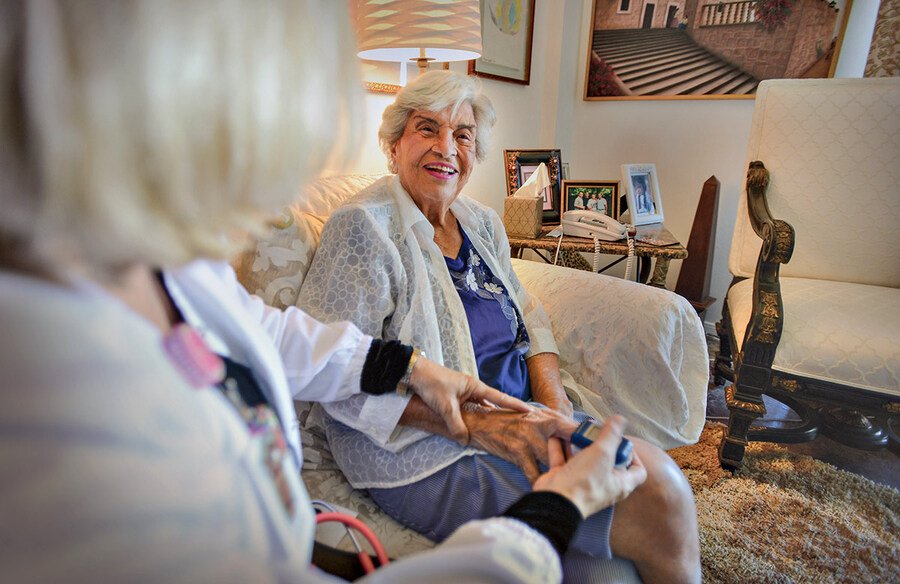 We care for patients where they feel most comfortable — in the place they call home. Studies show that IV therapy at home is as safe and effective as therapy in a clinical setting. Care at home often costs less and patients tell us they recover faster and experience less stress.
Opening your home to a caregiver requires trust. Our nurses complete a thorough onboarding process to ensure professional care. Nurses visiting your home are members of our team and not from third-party organizations.
Therapy at home reduces exposure to hospital-acquired infections
In-house pharmacy ensures fast access to medications
Call us for help with referrals, insurance coverage or prior authorizations
Wisconsin: 800-648-8055
1688 North Casaloma Drive
Appleton, WI 54913
1927 N. Central Avenue
Marshfield, WI 54449
Oak Creek Infusion (Milwaukee area)
10050 S. 27th Street
Oak Creek, WI 53154
Michigan: 888-246-6322
28120 Dequindre Rd.
Warren, MI 48092
Home infusion services include:
Pre-discharge assessment
Investigation of alternative financial arrangements for therapy
Evaluation of therapy and equipment needs
Neuropathies/CIDP
Infectious disease treatment
Transplant care
Blood disorder treatment
Total parenteral nutrition (TPN)
Anti-emetic therapy
Antibiotic / antifungal / antiviral therapy
Pain management (subcutaneous, intravenous)
Hydration management/electrolyte replacement
Corticosteroid therapy
Magnesium infusions
Nutritional support
Injectable osteoporosis drugs for women
ACHC Accredited Home Infusion, Specialty Pharmacy, AIS, Nursing, Sterile Compounding and PCAB
Board certified in nutrition support 
Lab monitoring and management
First dosing
Patient education 
24/7 clinical support
PICC (Peripherally Inserted Central Catheter) certified registered nurses
State-of-the-art infusion and enteral pumps
Pediatric and adult capabilities
Open drug formulary/access